Stake Unlimited GMEE in Arc8 App: Limited time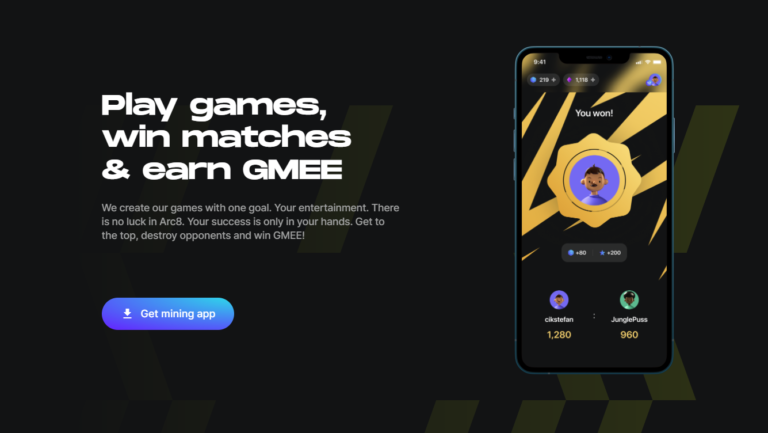 Earn GMEE crypto coin by sharing and downloading the Arc8 app via the Google Play Store.
Hurry up, it's only a limited-time deal. So, Stake Unlimited GMEE in the Arc8 App from Today on your wallet!
Limited time:
| | |
| --- | --- |
| Announced On | Sep 21, 2021, 4:18 PM via tweet |
| Total Duration of Event | 4 weeks! |
| The announced closure of Mining | October 20, 2021 |
All updates regarding Arc8 is available via the medium blog of GAMEE
What is a cryptocoin?
A crypto coin is nearly impossible to counterfeit or double-spend a virtual currency because it is secured by cryptography. A distributed ledger enforced by a disparate network of computers is the basis of many cryptocurrencies. Cryptocurrencies are not usually issued by a central authority.
What is GMEE Crypto Coin?
Yes, a GMEE as the name suggests it is related to gaming. GMEE, the token, rewards gamers for their skill and allowing them to own what they earn. GMEE is the ERC-20 token created on the Ethereum blockchain for the GAMEE ecosystem. In GAMEE, they will allow users to take part in game tournaments within GAMEE Arc8 and buy and sell GAMEE NFTs such as G-Bots and Game Parcels.
"Arc8 and GMEE tokens are welcome additions to Polygon. Polygon has clearly established itself as the platform of choice for world's most innovative game developers. We're already working with more than 60% of today's blockchain-based Web3 games and we're excited to support Animoca Brands' team in the exciting launch of GAMEE's Arc8."

Sandeep Nailwal, co-founder of Polygon
You can read more about it from the GAMEE Medium blog.
🚀 $GMEE can't stop growing!
Partnering with @0xPolygon to provide the ultimate blockchain gaming experience.

Check this out!👇https://t.co/9M7CeaIGcP

— GMEE Token (@GAMEEToken) September 23, 2021
How to Earn GMEE cryptocoin via Arc8?
This is the pre-launch phase of ARC8, where you can mine GMEE crypto tokens for 4 weeks! i.e., till October 20. All you need to do is to download and install ARC8 and log in. Using my referral code will not affect your performance. But will help me instead. If you want to boost your mining performance, you should refer others!
You don't need to look at the app for 24hrs! Make it ON by joining and revisit the app for each 24hrs to re-enable the mining.
Arc8 is LIVE! 🔥
This is the pre-launch phase of ARC8 where you can mine GMEE crypto tokens for 4 weeks!

To get exclusive access, use our referral code: GMEESocial

Go get it!👇https://t.co/oINEh2Dxvr

— Arc8App (@ARC8App) September 21, 2021
How it works?
As I said earlier, since it is a pre-launch phase of the Arc8 app for you to earn GMEE tokens. In the future, you can use these tokens to play tournaments or transfer for collectables. The more tokens you mine, the sooner you will get them.
MINING SESSIONS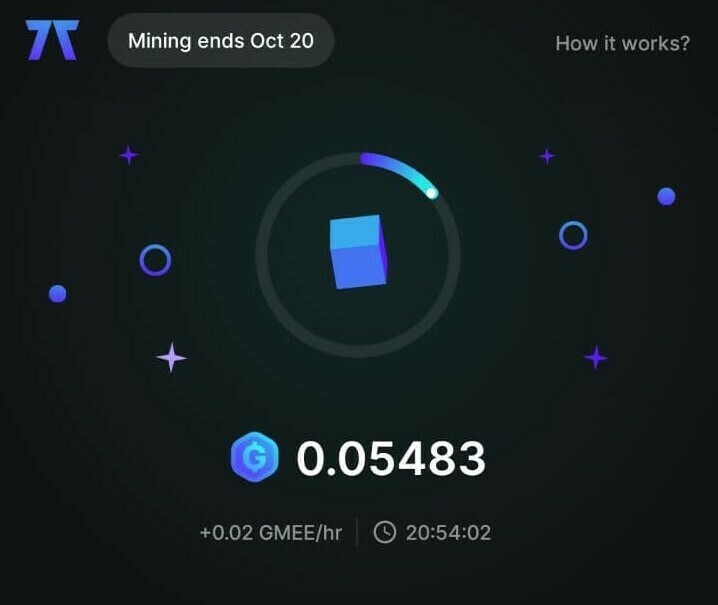 Every mining runs for 24 hours, then it stops.
Turn on the notifications, take a seat again, relax.
Arc8 app will notify you to return again and start a new session.
BUILD A HUGE TEAM
Build your group.
Every new user who makes use of your referral code or hyperlink will become a member of your group.
Every active crew member boosts your mining rate.
The larger your team is, the faster you mine. Simple math!
KEEP THEM ACTIVE
Once in a day, you may poke inactive members of your team.
By doing that, you'll give them a notification to remind them to start their mining.
Remember to be with most effective active group individuals to assist you mine!
STAY UPDATED
ARC8 is launching in a few weeks.
This is your precise chance, fill your pockets, complete with GMEE tokens.
Keep up with the news inside the app.
Read their medium blog to stay updated.
OPTIONS TO WITHDRAW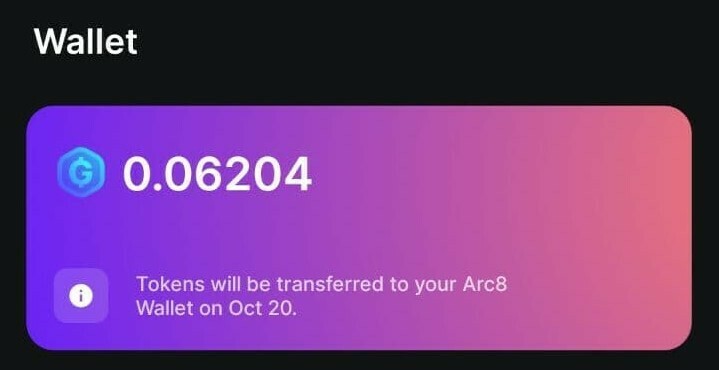 The updates regarding withdrawal will be available only after October 20.
Full details to withdraw will come after October 20!
So, Stake as much as possible you can before October 20. If the value of GMEE increases, you will benefit from it, or you can buy something cool with these tokens in the future.