How to enable TPM for Windows 11: Things to know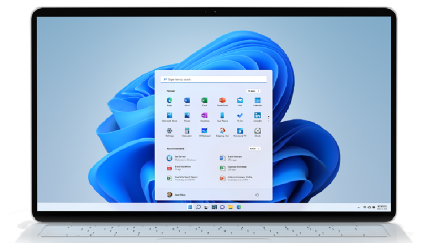 It is great to know that the new Windows 11 got released on October 5, 2021. But you may not able to get the free upgrade to Windows 11 from Windows 10 because your TPM module may not be enabled in the BIOS.
Thumbnail image credit: Microsoft Windows.
Microsoft has announced that they will be giving free upgrades from Windows 10 to 11 as they did earlier for Windows 10. You can also upgrade Windows 7 to 11 for free.
But the catch here is that Microsoft will be giving an update to PC that qualifies the minimum system requirement of Windows 11. In Minimum System requirements, this time, your device must be having a TPM 2.0.
Windows 11 Launches On October 5: Better Or Not?
So let's get started…
What are the system requirements for Windows 11?
| PC | System requirements |
| --- | --- |
| Processor | 1 gigahertz (GHz) or faster with 2 or more cores (64 bit) |
| RAM | 4 GB |
| Storage | 64 GB or more |
| System firmware | UEFI, Secure Boot capable |
| TPM | Trusted Platform Module (TPM) version 2.0 |
| Graphics card | DirectX 12 or later with WDDM 2.0 driver |
| Display | High definition 720pdisplay that is greater than 9" diagonally |
System Requirements Table
What is a TPM?
Trusted Platform Module is a dedicated microcontroller designed to secure hardware through integrated cryptographic keys. In the case of Windows 11, the TPM can store things like your biometric data for Windows Hello and part of the encryption key for BitLocker.
What is TPM 2.0?
Since July 28, 2016, all new device models, lines, or series must implement and enable by default TPM 2.0. Most of the new devices that come up these days have TPM 2.0 by default. However, I have got TPM 2.0 for the 2014 model Acer laptop.
As I mentioned earlier, it is a secure crypto-processor that helps you with actions such as generating, storing, and limiting the use of cryptographic keys, here Windows 11 product key. Devices after 2016 have higher chances of having the TPM 2.0 feature.
What this refers is that you can only upgrade genuine Windows 10 or 7 to 11.
How to enable TPM 2.0 on your PC?
Option 1: Use the windows' security app.
Go to Settings > Update & Security > Windows Security > Device Security
If you do not see a security processor section on the screen, your PC may have TPM disabled. To enable TPM, check your motherboard manufacturer's site.
And if you see security processor details under security processor, verify that your specification version is 2.0.
Option 2: Use the Microsoft Management Console
Press [Windows Key] + R or select Start > Run.
Type "tpm.msc" and choose OK.

If you see a message saying a "Compatible TPM cannot be found," your PC may have a TPM that is disabled. Go to  How to enable TPM for more information. The above image shows TPM Compatibility of a 2010, year-old computer.
If you see a message confirming TPM is ready to use, check Specification Version under TPM Manufacturer Information to verify it is 2.0. Confirm that it is less than 2.0 your device does not meet the Windows 11 requirement. The above image shows TPM Compatibility of a 2014, year-old laptop.
In some cases, PCs that are capable of running TPM 2.0 are not set up to do so. Some ships with TPM off by default, even though it is almost always available to be enabled.
Conclusion: How to enable TPM
If you need to enable TPM, this setting is in UEFI BIOS (PC firmware) and vary based on your device.
You can access these settings by choosing: Settings > Update & Security > Recovery > Restart now in Windows PC.
From the next screen, choose Troubleshoot > Advanced options > UEFI Firmware Settings > Restart to make the changes.
In the UEFI BIOS labeled Advanced, Security, or Trusted Computing. The option to enable the TPM may is usually labelled Security Device, Security Device Support, TPM State, AMD fTPM switch, AMD PSP fTPM, Intel PTT, or Intel Platform Trust Technology.
If you are unsure, check your manufacturer's support or get support from an IT technician.